Regular price
Sale price
$5.95 USD
Unit price
per
Sale
Sold out
TheDryShampoo was made by YoudoYou so you can be you. Need a refill? This comes with two refills ready to attach to the brush. TheDryShampoo is specially formulated to blend into your own unique hair color. It is made with natural ingredients to help absorb those oils and keep your hair looking fresh and feeling clean without comprising green living lifestyle.
Ingredients

Cornstarch: absorbs oil and excess dirt taking away odor

Sodium Bicarbonate: exfoliates scalp and adds volume/texture making styling easier

Aloe: cleans, soothes, and hydrates the scalp and hair follicles

Honey: helps restore moisture to scalp and hair follicles; also has antibacterial, anti-fungal, and anti-inflammatory properties

Fructose: naturally found in honey – no surprises here

White Willow Bark: helps balance scalp to control oil production and reduces inflammation with its anti-inflammatory properties

Kelp: rich in vitamins and minerals, cleanses, exfoliates, promotes circulation, and adds volume/texture making styling easier

Caramel, Natural Glycerin, Grape Juice Color, Black/Purple Carrot Juice: natural colorants that make that perfect black shade
Share
View full details
Already on round two? Here's how to refill your product.
Unscrew the empty container on the bottom of your brush, Remove the black lid on your refill by unscrewing it, and then screw your refill onto the bottom. Wah-la!
To go the extra mile, don't forget to recycle the empty container as well as the lid. If you'd like, we can take care of this for you.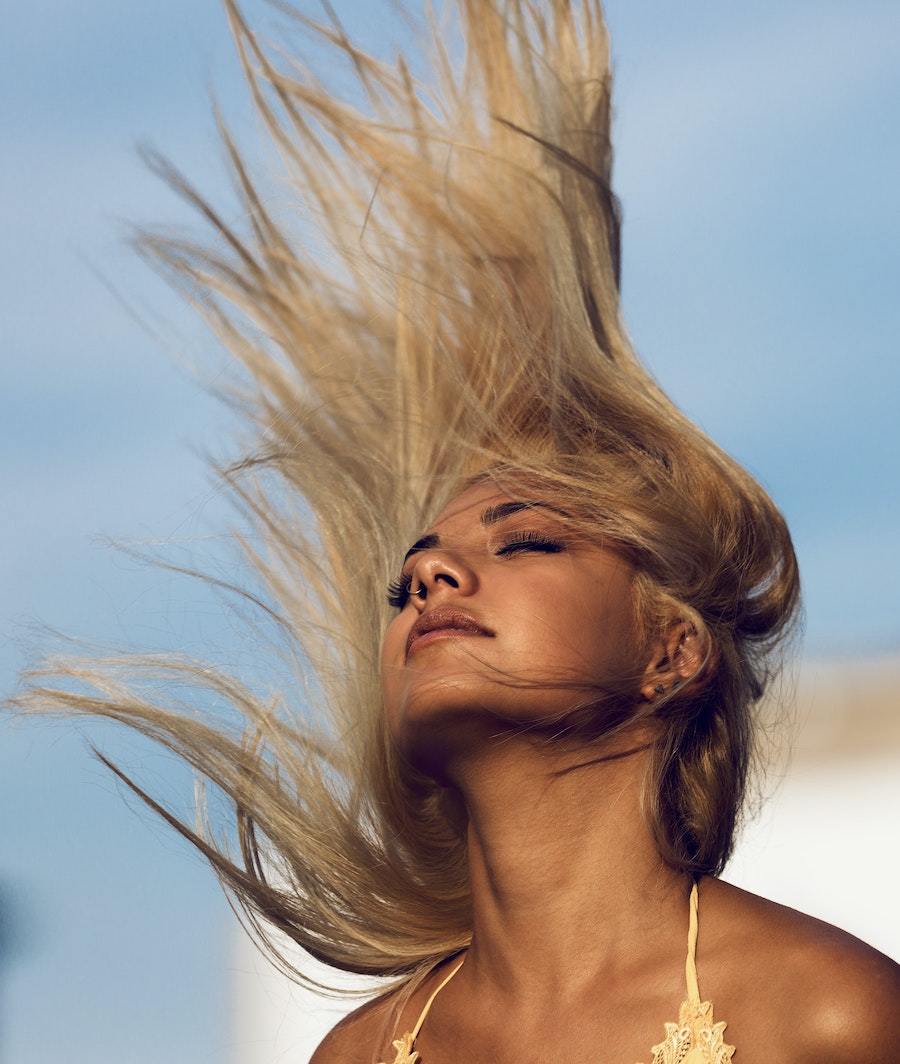 How to Apply TheDryShampoo
1. Take off the cap and hold the brush upside down.
2. Give it a few taps from the bottom. Flip it over to check and see if the product has worked its way through the bristles.
3. Part your hair into sections and use the brush to apply TheDryShampoo to your roots and as needed.
4. Style and go!